Mini Stash Packs: Photographs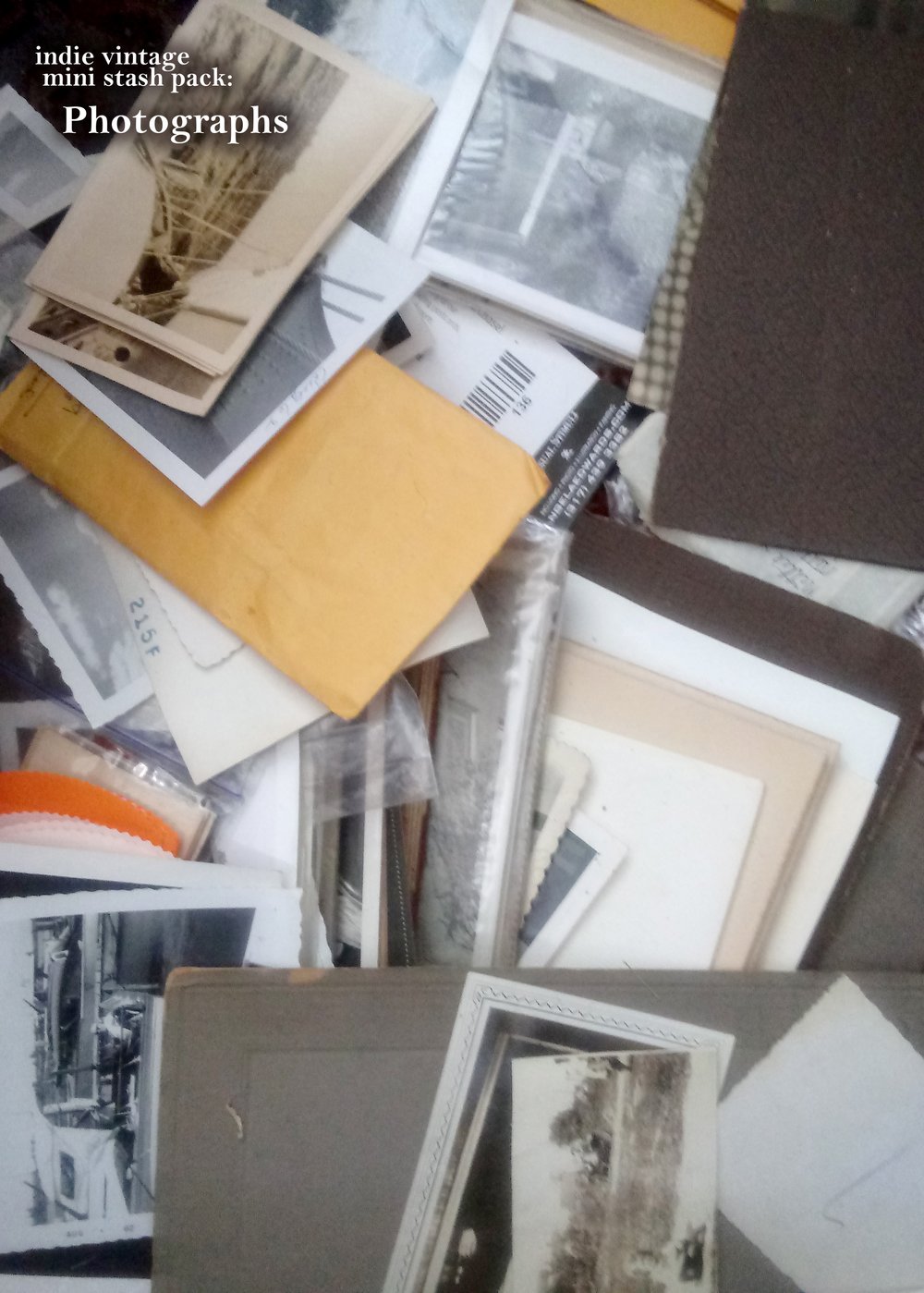 A selection of smaller-scale photos, color and/or black-and-white maps, texts, illustrations and images suitable for creative art construction, collage, assemblage, and mixed-media:
Mini Inspiration Stash Packs are selections of vintage 2-d printed paper material, mailed flat and contain approximately 1 to 4 ounces of materials. Packs may contain whole and cut papers; and unfolded and folded papers (sheets and pages larger than 4x6 will be folded). All photos will be packaged flat in as-found condition.
PHOTOGRAPHS
An assorted selection of 5 original vintage photographs (identified as all black and white, all color, or a mix of both) of roughly the same era.
Note that items are pre-loved, and are sold in as-is condition, meaning each item will have their own characteristics and show signs of aging and wear, like markings and yellowing, among others; Equipment needed to glue, sew, or affix objects are not included.
Images shown are provided for illustrative purposes only; images do not reflect the exact contents of the box, pack or kit that you will receive.
Share your before and after kit creations with us! Tag #indievintageart and #indievintageinspo on instagram and facebook!
~ ~ ~ ~ ~ ~
FREE SHIPPING within the US!
For buyers outside of the US: Contact us with your shipping address to request an exact shipping quote for any location outside of the US - we will adjust shipping to the lowest USPS International Priority Mail rate possible that we can offer!
~ ~ ~ ~ ~ ~
Thank you for visiting Indie Vintage!