Mini Cigar Box Kits #6 - #10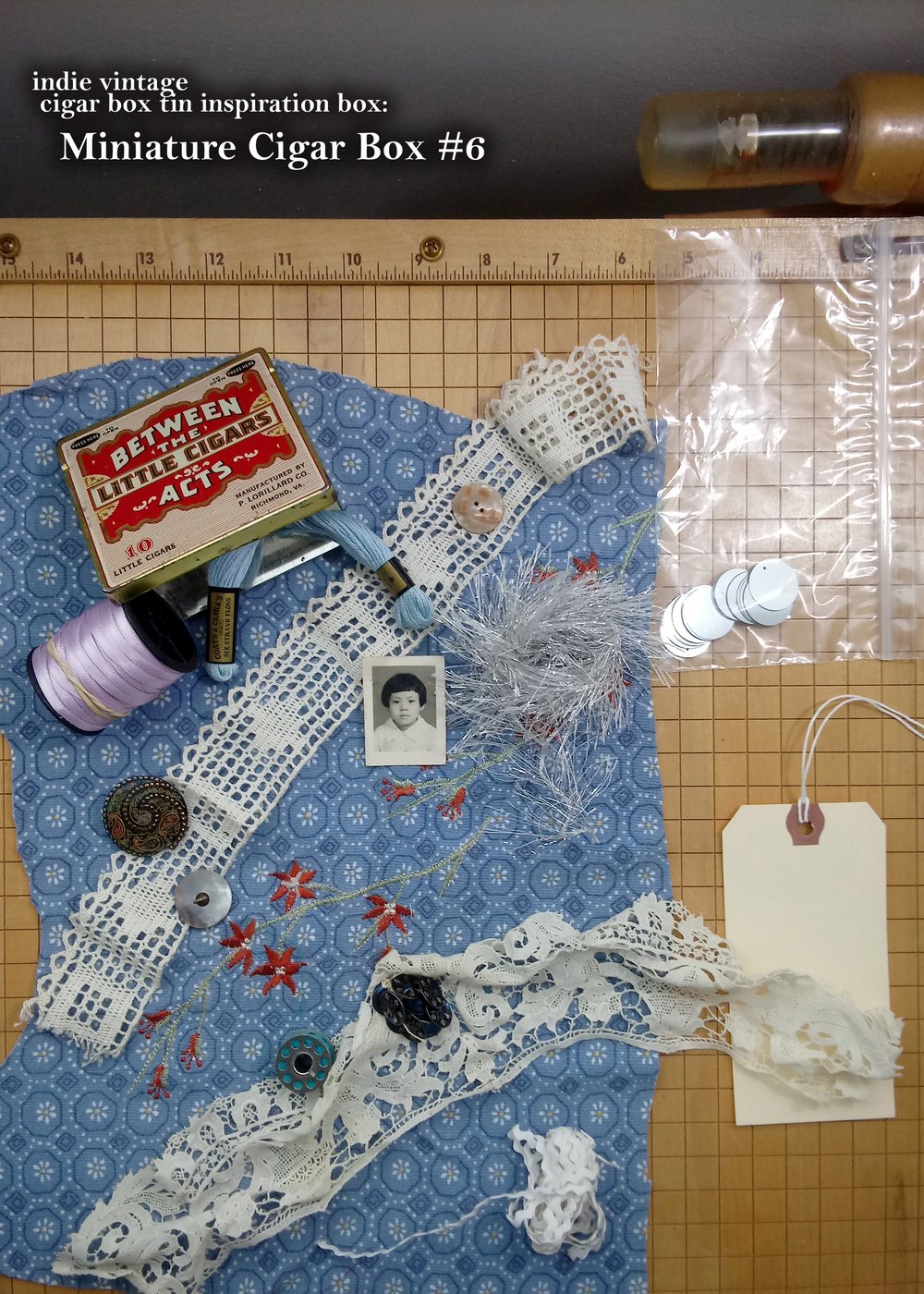 Create a tiny gem of an artwork inside the hinged metal cigar box included in each kit! Let your creativity run wild, and decorate the exterior of the box, too, or include the piece within a larger assemblage! The possibilities are endless!
Images shown are the titled sets and boxes you will receive; Each photo reflects the exact contents of the particular box, pack or kit indicated by its text label.
Each kit is a unique and a hand-selected mix of 2d and 3d objects, including a black-and-white gelatin print photograph, and paper, buttons, textiles, and/or jewelry, among others. All items are vintage and as-found.
NOTE: Each pack is unique and there is only one of each pack.
These items are pre-loved, and are sold in as-is condition, meaning each item will have their own characteristics and show signs of aging and wear; Equipment needed to glue, sew, or affix objects are not included.
Share your before and after kit creations with us! Tag #indievintageart and #indievintageinspo on instagram and facebook!
~ ~ ~ ~ ~ ~
FREE SHIPPING within the US!
For buyers outside of the US: Contact us with your shipping address to request an exact shipping quote for any location outside of the US - we will adjust shipping to the lowest USPS International Priority Mail rate possible that we can offer!
~ ~ ~ ~ ~ ~
Thank you for visiting Indie Vintage!